& FREQUENTLY ASKED QUESTIONS
Ongoing Sewer Work
Oneida County has implemented several repair and rehabilitation projects throughout the Oneida County Sewer District. This work is designed to repair sanitary sewers to prevent stormwater and groundwater from infiltrating the system and contributing to overflows into the Mohawk River.
Rehabilitation is conducted, whenever possible, using trenchless technologies. This means that the work – which may include manhole rehabilitation and/or sanitary sewer rehabilitation (cured-in-place liners, grouting, spot repairs, etc.) – is mainly performed in existing trenches without any ground disturbance. This is the most cost effective, least invasive method to restore the aging infrastructure to like-new condition.
Considerations
Occasionally, work on individual sewer lines can cause the need for some sewer service connections to be temporarily sealed off from the main line.  The affected residents will be asked to limit the flow of wastewater into sewer lines to an absolute minimum in order to prevent backups into homes and businesses. This includes:
Refraining from using washing machines and dishwashers.
Refraining from using the bathtub or shower (or leaving water in the tub until service is restored).
Disconnecting any sump pumps that are connected to the sanitary sewer system. Sump pumps that discharge into the back yard, drainage ditch, or a drainage pipe do not need to be disconnected.
The contractor will make advance notifications to homeowners affected by the process. Notification will be made via direct delivery both one week and 24-hours in advance of the scheduled work.
Tentative Sewer Work Schedule
Sewer rehabilitation will be ongoing in targeted neighborhoods throughout the District. Check back often for a revised schedule.
Get More Info on the OCSD Sanitary Sewer Overflow Mitigation Program
If everyone does their part, together we can keep the Mohawk River clean!
Frequently Asked Questions
There is work going on in my neighborhood and I smell Styrofoam/plastic. Should I be concerned?
2018-12-10T15:08:32-05:00
Neighbors in the area may detect odors (like plastic or Styrofoam) while the work is occurring. Odors are most likely to occur in houses or buildings with dry or non-existent traps. The purpose of the sewer trap is to maintain a water barrier in the pipe to prevent sewer odor and gases from entering your home. In most cases, any odors can be minimized by pouring several gallons of water down your sinks, showers, toilets, etc., and by opening your windows. If you detect this odor after pouring water into all of your plumbing fixtures (including floor drains), contact your plumber to locate and repair the source of the odor. If you have additional questions, contact John Waters, Oneida County Department of Water Quality and Water Pollution Control, at 315-798-5656.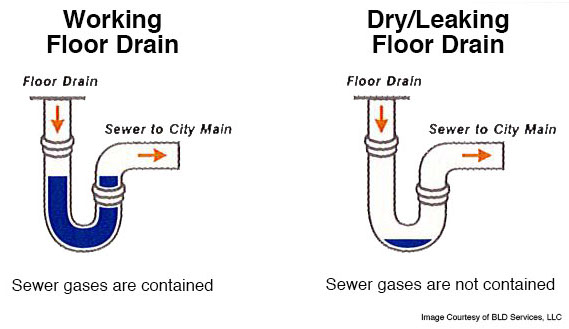 The purpose of the sewer trap is to maintain a water barrier in the pipe to prevent sewer odor and gases from entering your home.